Music Artist Bio: Jason Tom is More Than Meets the Eye 
"

Jason Tom is the Michael Jordan of beatboxing."
— Allan Silva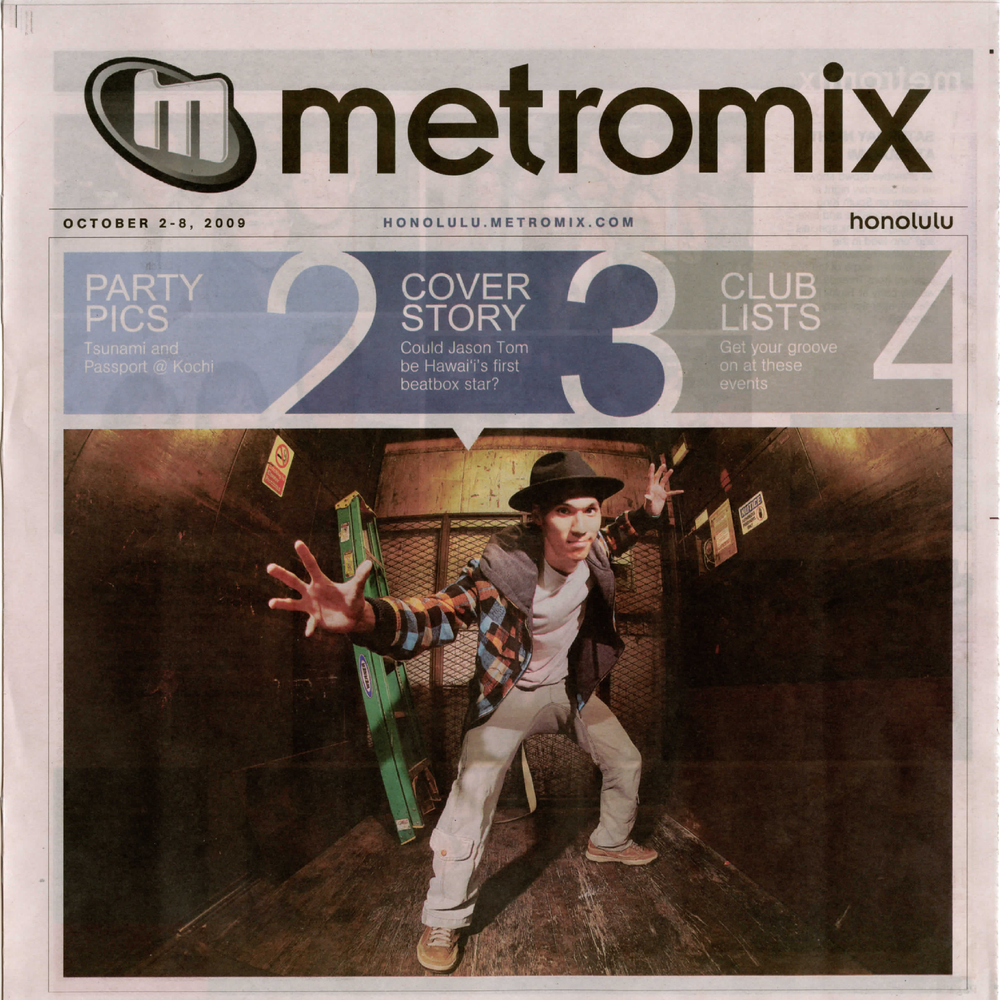 Could Jason Tom be Hawaiʻi's First Beatbox Star?
"Look! Up in the sky! It's a bird! It's a plane! It's Jason Tom the Human Beatbox!"
Jason Tom is a famous musician, who was born on November 21, 1982 at Kapiʻolani Medical Center for Women and Children in Honolulu, Hawaiʻi, United States.

"With great power, comes great responsibility."
Fifth-generation Asian Pacific American and Hawaii's Premier Human Beatbox Music Artist Jason Tom began beatboxing, the fifth element of hip hop culture, at the tender age of four on August 31st, 1987. Hawaii Beatbox pioneers and innovators Radical Rob Onokea, Gizmo, Re-Run, and Joevon Brown of the 1980s paved the way for him to perpetuate the art of beatboxing to another level. His sister audio engineered his 1989 music cassette recording of him beatboxing "Bad" by memory. He has presented "boots and cats" keynotes for TEDx Talks, KS EdTech, and [Re]Think conferences; Hawaii Children & Youth Day, Hawaii Book & Music Festival, and Hawaiʻi International Film Festival.
Also known as 譚志豪, Jason Tom is named NFL's Most Optimistic Detroit Lions Fan, and Hawaiʻi's King of Beatbox. On February 27, 2004, through the storm, a big vehicle running a red light collided with him. While he was unconscious on the wet asphalt, driver rendered help and prayed for him. Doctor shared with his family that it's a miracle he survived the collision. He was then taken to see Mel Gibson's the Passion of the Christ the next day. It was in that moment, that he fully pursued his career as a beatboxer. He hit the live stage, and facilitated Hawaii Beatbox Workshops throughout the state of Hawaii. On October 24, 2008, he re-dedicated his life to- and faith in- God.
Jason Tom has starred in the "American Beatboxer" documentary movie film, that has been screened in over 20 film festivals, and has been placed in the Rock & Roll Hall of Fame, and Harvard University's hip hop archives.
"It's not every guy who gets mistaken for a boombox. Jason Tom, one of Hawaiʻi's most visible beatboxers, is a walking, talking instrument; an energetic combination of drums, snare, vocals and synthesizer, all replicated using his voice."
AS A KAULUWELA TIGER CUB KINDERGARTNER: Hawaiʻi's Human Beatbox began his "American Dream" at 4-years-old, and began beatboxing, the fifth element of hip hop culture, from the moment he tuned into the 1987 world premiere of Michael Jackson's music video "Bad" in CBS' Michael Jackson: the Magic Returns.
"Jason Tom's rendition of Michael Jackson's 'Billie Jean' is a spectacle of showmanship. From the first drum and snare beats, the song is recognizable, and you wonder how so many sounds could be coming from one person's mouth. Add to this Jason Tom's signature Michael Jackson moves, from the hip thrust to the hand jive. He glides across the floor in a smooth moonwalk."
AS A LIHOLIHO WARRIOR FIRST GRADER: Jason Tom watched the 1989 Michael Jackson: Moonwalker VHS musical movie film at a family gathering in Pearl City, and a second time, at his first grade classroom near Kaimuki and Diamond Head. Then his sister audio engineered his first music cassette recording, of him beatboxing the Michael Jackson song "Bad" by memory at 6-years-old. Jason Tom's K-12 Years: he developed, cultivated and honed his beatboxing skills, talent, and foundation in the 1980s and 1990s in preparation for his live stage debut in the 2000s, and 2010s.
ADOLESCENT YEARS:
As a McKinley High School Tiger sophomore, Jason Tom was greatly inspired by inspirational speakers Charlie and Lucy Wedemeyer's story. They signed his book copy of, "Charlie's Victory." After that encounter, he tried out and joined various sports teams to help motivate him to persevere and bump up his school grades.
"Jason Tom is the Michael Jordan of beatboxing."
TURNING POINT: TRANSFORM & ROLL OUT
Former footballer Jason Tom was recipient of the McKinley Tigers' Mr. Hustle Soccer Award. In the sport of judo, he was awarded medals and trophies at the City College of San Francisco, San Jose State University, and Honolulu's Salt Lake District Park Gymnasium. At 21-years-old, Jason Tom collided with an SUV, through the storm, while he judo conditioned in his Air Jordan track suit. Driver rendered help and prayed for him. Jason Tom was then taken to the nearest hospital, and doctor revealed to his family that it's a miracle he survived. The next day, his sister took him to watch Mel Gibson's the Passion of the Christ on the big screen. That was the turning point of his life to "transform" his career path and "roll out" onto the live stage as a freelance vocal percussionist like Optimus Prime and the Autobots. The rest is history.
These seven elements paved the way for Jason Tom's authentic brand of "Rhythm and Moves:"
1. Vocal Mentors
- Dr. Lina Doo
- Cat Wong
2. Dance Mentor
- Aj "Headache" Pak
3. "Song and Dance" Heroes
- Fred Astaire
- Gene Kelly
- Michael Jackson
4. Voice Music Artists
- Bobby McFerrin
- Michael Winslow the Man of 10,000 Sound Effects
5. American Human Beatbox pioneers
- Doug E. Fresh
- Buffy of the Fat Boys
- Biz Markie
- Rahzel the Godfather of Noise
- Kenny Muhammad the Human Orchestra
6. Asian American Human Beatbox pioneers
- Elaine Chao
- Leejay Abucanyan
7. Hawaiʻi's Human Beatbox pioneers
- Radical Rob Onekea
- Re-Run
- Gizmo
- Joevon Brown
He has performed the art of vocal percussion to 10,000 to 20,000 students annually on the Music With A Message, Say Yes To Purpose, Not Even Once, RAP: Real and Powerful school tours, Human Beatbox Academy workshops, career days; and Chevron's Speech Festival. He has opened shows for Michael Winslow, Reeps One, Verbalase, Blue Scholars, Bambu, the Jabbawockeez, and Quest Crew, and has collaborated live with Tom Thum, Jake Shimabukuro, Imua Garza, Taimane Gardner, and Makana.
Jason Tom has starred in the productions for Breathe, Prisma Dance: Creation by Nicole Lam, Gear Up Hawaiʻi's Take Charge of Your Future, Gear Up Hawaiʻi's College is For Everyone, Hip-Hopalypse by Christian See Ellauri, William Shakespeare Festival's Femme Capulet by Troy Apostol, Puja Dance Concert: Love Letters; and Puja Dance Concert: Fantastic Voyage.

HAWAII BEATBOX: HUMAN BEATBOX ACADEMY
Jason Tom, Biggie Gz, and Wiz Kalika established an innovative Hawaii Human Beatbox Movement known as the Human Beatbox Academy to pave the way for a new wave of male and female beatboxers. Jason Tom and the Human Beatbox Academy are the founders of "Hawaii Beatbox," and they hosted the inaugural Hawaii Beatbox Championship that featured Hawaii veteran human beatbox judges and the next generation of Hawaii beatbox battlers. The Human Beatbox Academy organized and innovated with their  "Hawaii Beatbox" gatherings throughout the state of Hawaii. Jason Tom has also featured his Dance Crew members Skill Roy, Erick Mijares, Illosophy, Remedee, Yoda, OloPop, Impulse, and Andy Tran at various events and conferences.
Jason Tom is an idea worth spreading like peanut butter and jelly.
EDUCATIONAL BACKGROUND
- University of Hawaiʻi at Kapiʻolani; Phi Theta Kappa Honor Society, Dean's List 3.84 commulative grade point average; class of 2007
- Beijing Foreign Studies University; Freeman Foundation Scholar; 4.0 grade point average; 2006
- Belmont University: Mike Curb College of Music Business and Entertainment; MELE
- University of Hawaiʻi at Honolulu; MELE
- McKinley Tiger, lettered in varsity soccer and judo; class of 2001
- Kawananakoa Aliʻi Warrior, 1994 to 1997
- Kauluwela Tiger Cub, 1989 to 1994
- Liholiho Warrior, 1988 to 1989
- Kauluwela Tiger Cub, 1987 to 1988
- Island Paradise School, 1986 to 1987
Official Jason Tom Website:
JasonTom.com

Follow Jason Tom's official social media accounts:
https://twitter.com/mrjasontom
https://instagram.com/mrjasontom
https://facebook.com/mrjasontom (Facebook Page)
https://youtube.com/c/+JasonTom
https://facebook.com/groups/jasontomblog (Facebook Group)
https://facebook.com/jasontombeatbox (Facebook Profile)
"

Jason Tom's rendition of Michael Jackson's 'Billie Jean' is a spectacle of showmanship. From the first drum and snare beats, the song is recognizable, and you wonder how so many sounds could be coming from one person's mouth. Add to this Tom's signature Michael Jackson moves, from the hip thrust to the hand jive. He glides across the floor in a smooth moonwalk, a move that typically gets enthusiastic approval from audiences."
— Tracy Chan, Metromix Cover Story
PRODUCTIONS
Prisma Dance presents Creation Production directed by Nicole Lam, 2021 (Human Beatbox Artist)
Prisma Dance presents Creation Production directed by Nicole Lam, 2018 (Human Beatbox Artist)
Breathe Production, 2016 (Human Beatbox Feature & Voice Actor) 
Prisma Dance presents Creation Production directed by Nicole Lam, 2016 (Human Beatbox Artist)  
Cherry Blossom Cabaret presents Femme Capulet Production directed by Troy Apostal, William Shakespheare Festival, 2011 (Human Beatbox Artist & Voice Actor) 
Puja Dance Concert Fantastic Voyage Production directed by Willow Chang, 2011 (Human Beatbox & Dance Artist) 
Puja Dance Concert Love Letters Production directed by Willow Chang, 2010 (Human Beatbox & Dance Artist) 
Hip-Hopalypse Production directed by Cristian See Ellauri, 2007 (Human Beatbox Artist & Voice Actor)  
TOURS
RAP: Real And Powerful "Anti-Bullying" Tour with Life 360 Network
Not Even Once Tour with Hawaii Meth Project, Diverse A.R.T., and Hype
Say Yes to Purpose Tour with Diverse A.R.T. and Hype
Music With A Message "Not on Tobacco" Tour with American Lung Association in Hawaii
China Beatbox Tour sponsored by JasonTom.com
"

Jason Tom is a talented young man who is far ahead of his time. I met Jason while I emceed a TEDx Talk in Honolulu. I have interviewed many people in my time as a TV news reporter and anchor. Jason is one of the most memorable people I have met! He is not only talented, but he genuinely cares about others. Whatever Jason touches, he brings his aloha, talent and faith with him."
— Angela Keen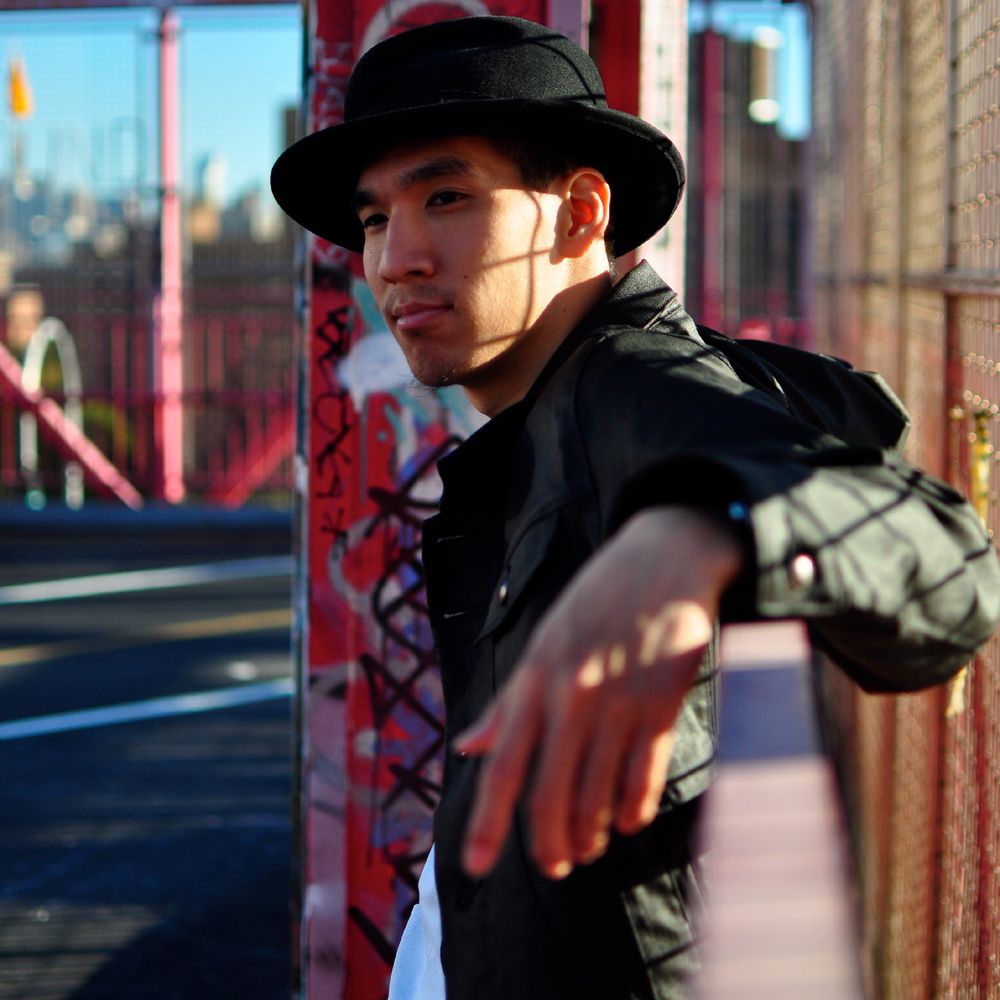 Performances and presentations at..... 
UNIVERSITIES & COLLEGES 
Chaminade University Silverswords
City College of San Francisco (entered and won judo competition)
Hawaiʻi Pacific University Sharks (formerly known as Sea Warriors)
Honolulu Community College
Leeward Community College
San Jose State University (entered and won judo competition)
Tokai University (Hawaiʻi Tokai International College)
University of Hawaiʻi at Kapiʻolani Community College
University of Hawaiʻi at Mānoa Rainbow Warriors 
University of Hawaiʻi at Mānoa Kamakakūokalani Center for Hawaiian Studies 
University of Phoenix Birds    
Windward Community College 
PUBLIC HIGH SCHOOLS 
Campbell High School Sabers
Castle High School Knights
Farrington High School Govenors
Kahuku High School Red Raiders
Kailua High School Surf Riders
Kaimukī High School Bulldogs
Kalaheo High School Mustangs
Kalani High School Falcons
Nānākuli High School Hawks 
President William McKinley High School Tigers
Moanalua High School Menehunes
Pearl City High School Chargers
Radford High School Rams
President Theodore Roosevelt High School Rough Riders 
Waipahu High School Marauders
PUBLIC MIDDLE SCHOOLS  
Central Middle School Bulldogs 
Highlands Intermediate  
Kaimuki Middle School Voyagers 
Nanakuli Intermediate Hawks  
Niu Valley Middle School  
Waipahu Intermediate Marauders 
Washington Middle School Eagles
PUBLIC ELEMENTARY SCHOOLS 
Āina Haina Elementary School 
Ala Wai Elementary School 
Aliʻiolani Elementary School Aliʻi Warriors 
Hahaioni Elementary School 
Hokulani Elementary School 
Jefferson Elementary School 
Kahala Elementary School 
Kalihi Elementary School 
Kalihi-Uka Elementary School 
Kalihi-Waena Elementary School 
Kamiloiki Elementary School 
Kauluwela Elementary School Tiger Cubs 
Koko Head Elementary School Cobras 
Kūhiō Elementary School 
Liholiho Elementary School Aliʻi Warriors
Likelike Elementary School 
Lincoln Elementary School 
Lunalilo Elementary School 
Maʻemaʻe Elementary School 
Mānoa Elementary School 
Noelani Elementary School 
Nuʻuanu Elementary School 
Pālolo Elementary School 
Pauoa Elementary School 
Puuhale Elementary School 
Royal Elementary School 
Waiau Elementary School 
Waikīkī Elementary School Warriors 
PRESCHOOLS
Mililani Baptist Preschool
Waikiki Community Center Preschool
CHARTER SCHOOLS 
Hakipuu Learning Center)  
Kamakau School 
PRIVATE SCHOOLS 
Hawaiʻi Baptist Academy Eagles 
ʻIolani School Red Raiders
Kamehameha Schools Warriors
Mid-Pacific Institute Owls 
Word of Life Academy Firebrands
"

Jason Tom is a local beatboxer sharing his distinct sounds around the world, and to local keiki through his 'music with a message.'"