I, Jason Tom, love you! What? Yes! In the world of showbiz, I've met a few superstars and divas that will show a lack of appreciation to you and your support. No matter how small or big of a beatbox star I am or am not, I want you to know I will always appreciate you! I will also continue to spend quality time to not forget to write you when I can with an update no matter how small or big of a beatbox star I was, am, and will become. Talent can take anybody far in life. It is character that can keep anybody there and take them even further in life. Come and join Prisma Dance and I (Jason Tom), Ala Moana Centerstage Showcase, Friday, May 3rd @ 7:00PM — 7:45PM.
Jason Tom judge showcase at Brown Bags to Stardom Grand Final, Hawaii Convention Center Liliu Theater!
I want to thank Hawaiʻi's human beatbox pioneers Radical Rob, Gizmo, Re-Run, and Joevon "J.B" Brown for paving the way for a Hawaiʻi beatboxer like me. And I will continue to pave the way for a local beatboxer, a beatboxer you know and people like you. I am not a stranger to the world of competition and it was an honor when Johnny Kai invited me to judge this year's Brown Bags to Stardom Grand Final. Congratulations to all Brown Bags to Stardom Grand Finalists, contestants, families, and friends! What remarkable talent! WOW!!!
As a beatboxer, I accomplished some of these accolades...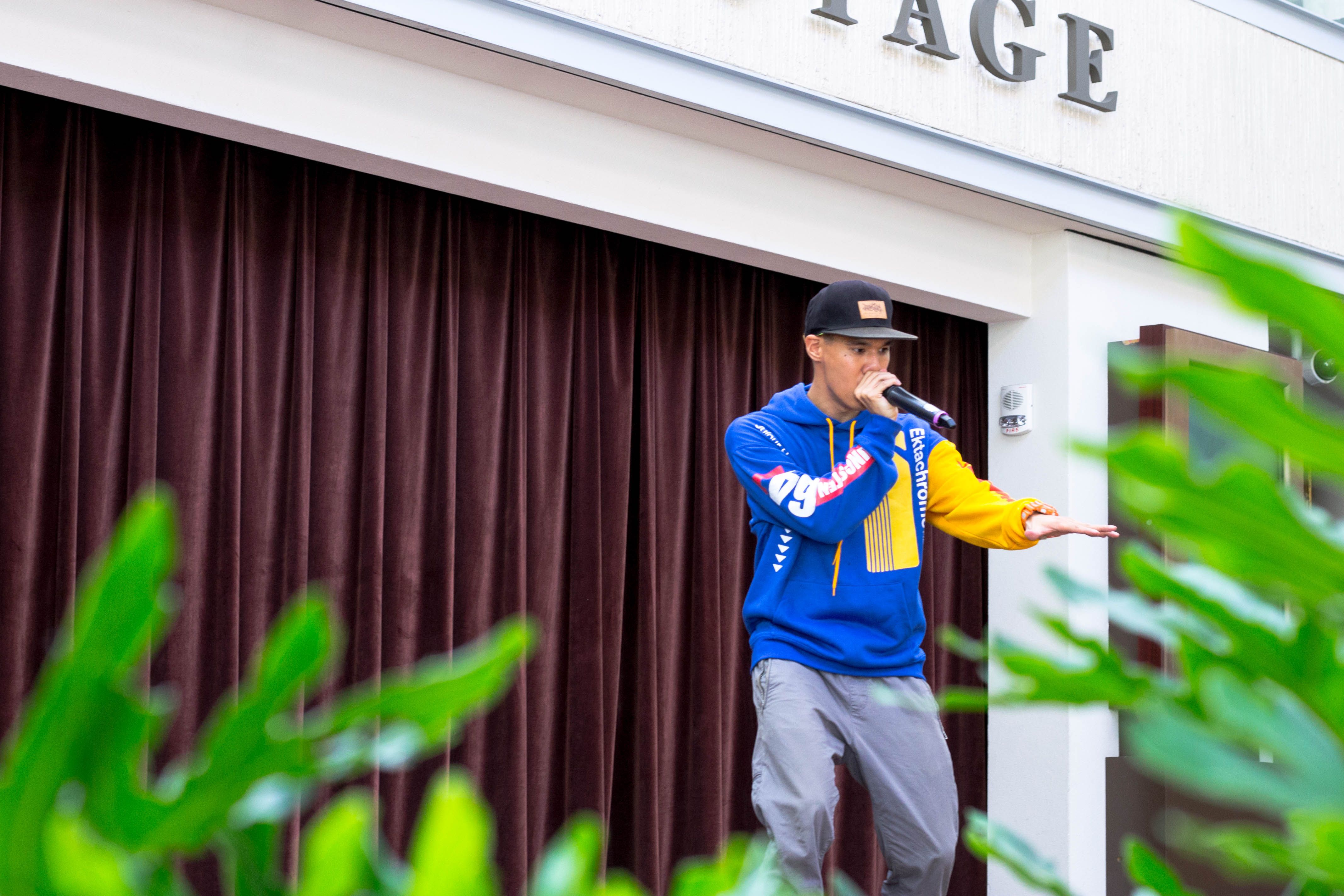 Photo Credit: Germaine Barsatan
Jason Tom Brown Bags to Stardom Judge Biography narrated by Johnny Kai!