Thank you Mililani Baptist Preschool and Hawaii Baptist Academy for having me share about beatboxing with your students on my Summer School Tour! I'd like to invite you to come and see me live in concert with your friends and family for the Kroc Summer Night Market on Friday, July 26th from 6:00PM to 8:30PM!!! Give a watch at my Kroc Summer Night Market Concert Announcement!!!
It's F-R-E-E and open to the public! It's family friendly! Bring the keiki! Bring your friends! Bring you! Bring your family! It'll be a joy!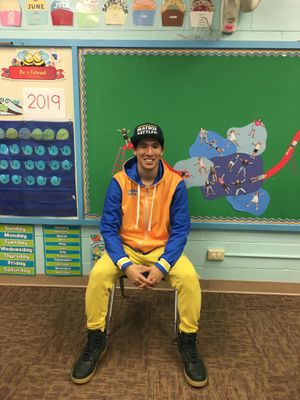 Jason Tom Summer School Human Beatbox Tour Stop at Mililani Baptist Preschool!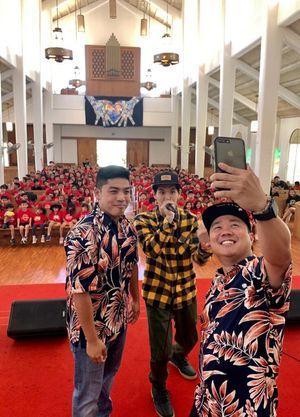 Jason Tom at Hawaii Baptist Academy with sensational ukulele duo Heart And Soul's Jody Kamisato and Micah Ganiron!